Fall 2019
---
Fall 2019 issue
Honor Roll of Donors
Thank you to the alumni, friends, foundations and organizations that made Jewell a philanthropic priority by making a gift in the 2019 fiscal year (July 1, 2018-June 30, 2019). Watch the video at this link to see the impact your gifts made on the students and faculty!
2019 Homecoming Recap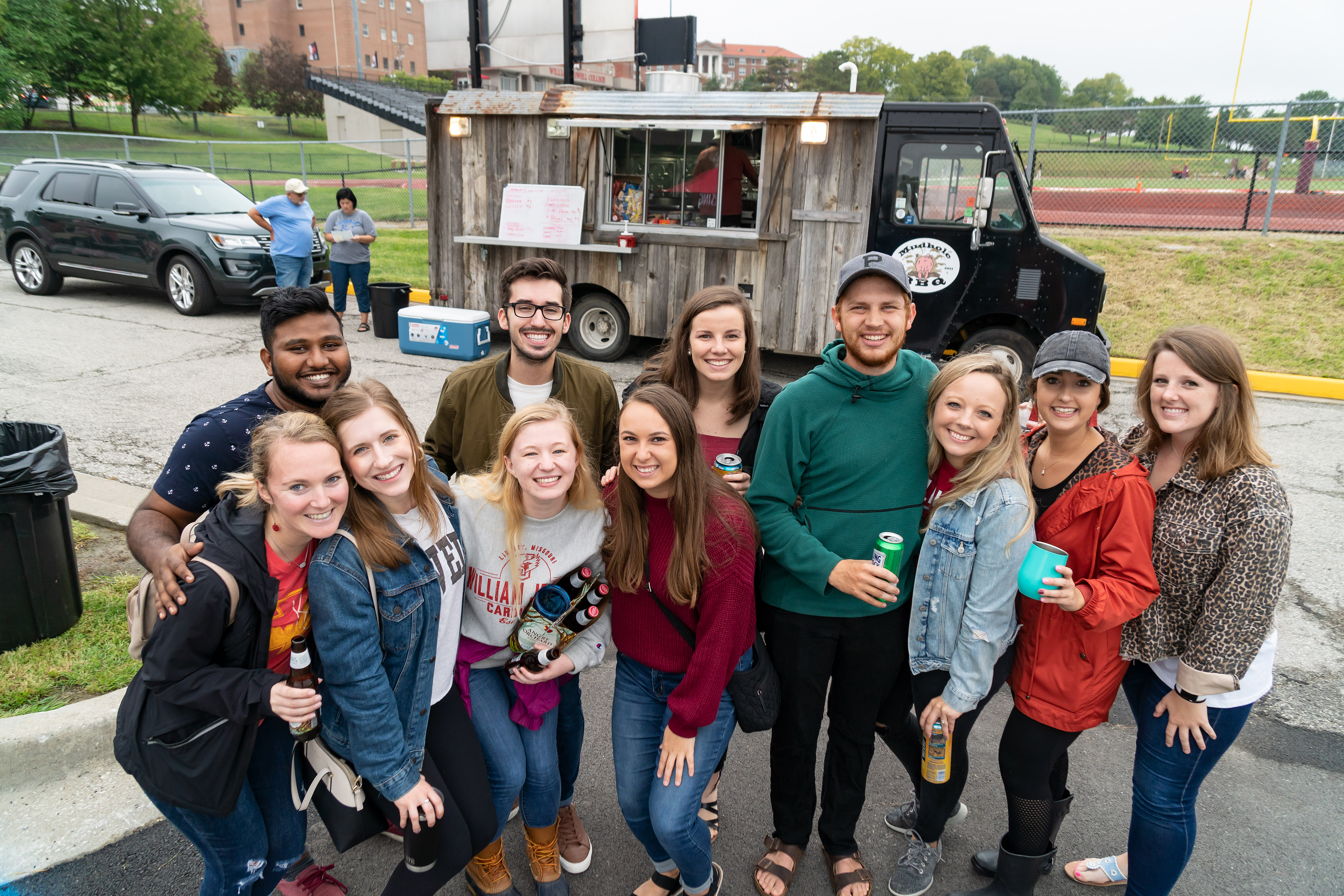 We had a great Homecoming on The Hill as we hosted alumni and friends for the Celebration of Golden Classes, Nursing 45th Anniversary, Alumni Service Awards Dinner, Athletic Hall of Fame Induction, class reunions, pre-game tailgate, John Priest Greene Society Reception and more. View Photos. 
The Music Man
Eleven Jewell faculty members and students were a part of the production of "The Music Man" for the Shawnee Mission, Kansas, Theatre in the Park. The production had extra meaning for director Dr. Chris McCoy, assistant professor of theatre. Read more.
Jamie, '00, and Ted, '99, Kapke
Jamie Kapke believes Jewell is the foundation of her her marriage to Ted. After 14 years of marriage, the two have built a family together and each has a successful career in a company bearing the Kapke name. Read more. 
Hayley Knapp, senior
Thanks to a Jewell Journey Grant, Hayley Knapp was able to spend 10 days on a vessel in the Bahamas observing and researching Atlantic spotted dolphins. It's all part of helping her reach her lifelong goal of becoming a marine biologist. Read her story.
Zhuoshi Liu, '18
Zhuoshi Liu, '18, spent her summer in Shanghai as an intern investigating the link between the motion sensory system and the auditory sensory system. She's now pursuing a neuroscience master's degree at Oldenburg University in Germany. Read more.  
Bert, '91, and Jacque, '90, Stouffer
A liberal arts education helped propel both Bert and Jacque Stouffer to successful careers. Bert has worked in multiple industries as an "executive generalist," while Jacque writes grants for nonprofit agencies. Read more.