Transforming spaces for living and learning
---
Creating perfect places on a college campus is essential for students. The richness of one's experience — both learning and living — becomes the foundation for collegiate engagement and success. Jewell rose to the challenge to ensure living and social spaces would be inviting and comfortable and equally as energetic as its dynamic learning environment.
The Result:
 
Hillside Beauty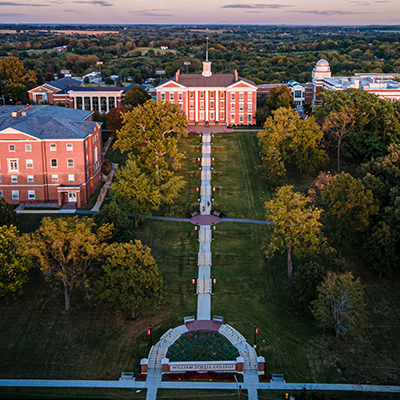 The west side of campus has a reimagined hillside with new gateway improving the physical connection between campus and historic downtown Liberty. With a natural focal point of the historically significant and majestic Jewell Hall, the hillside offers thoughtfully designed outdoor gathering spaces, areas for study and quiet reflection, restored historical monuments, and a neighborhood park.
Revitalized Residential Experience
Rejuvenated dormitory space was an early priority of the campaign, allowing the College to keep pace with incoming students' expectations. Thanks to the Mark and Karen Mathes family, comprehensive remodeling was completed in all the living spaces and communal areas of the first-year residence hall, now called Mathes Hall.
​Transformational Project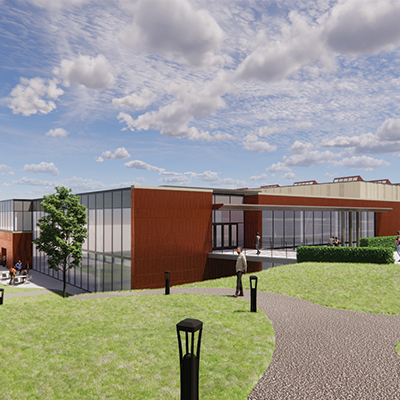 The Link Project will renew the east side of campus impacting the William Jewell experience from the moment of arrival on The Hill. The Link will match Jewell's commitment to high-quality learning spaces with high-quality physical spaces including, but not limited to a state-of-the-art performance arena, fitness and wellness center, classroom and academic studio, café, dance and event studio, green spaces for recreation and a new amphitheater stadium.
These new indoor and outdoor settings encourage collaboration, personal development, leadership, and community. Investments in these projects help Jewell to demonstrate its commitment to the student experience while fostering higher student achievement and satisfaction.
Why I Give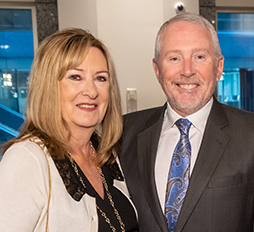 When Karen and I were approached to help in the revitalization of Ely Hall, we saw it as not only a way to improve a residence hall, but also as a way to express our belief in William Jewell and its mission. We view every donation to the school that way.  We are supporting the entire mission and all students when we give.
- Mark, '79, and Karen (Rahter) Mathes, '80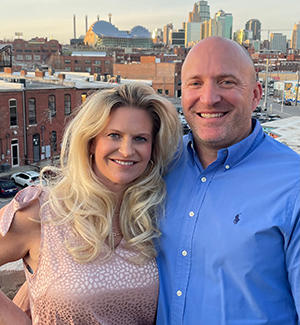 William Jewell afforded us so many opportunities in athletics and academics, so we want to do our part to enhance the experience for current and future students.
- Eric Levings, '98, and Mandy (Martin) Levings, '99