People
---
Elizabeth Quinn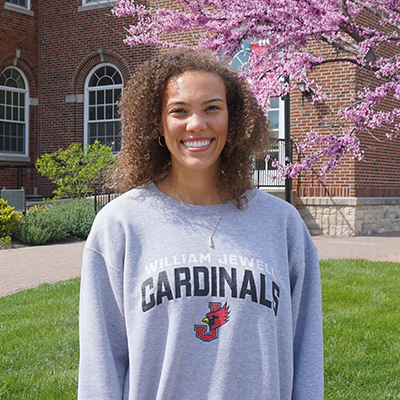 Elizabeth Quinn, '21, attends the UMKC School of Dentistry. She is on her pathway to becoming a dentist. A scholar-athlete from Springfield, Mo., Elizabeth credits Jewell's approach to critical thinking for helping her prepare for graduate school. "Jewell definitely played a major role in getting me to where I am. It allowed me to study other areas outside of the sciences, and this helped me become a more well-rounded and creative individual. These traits will follow me through graduate school and in my career."
 
Manny Macias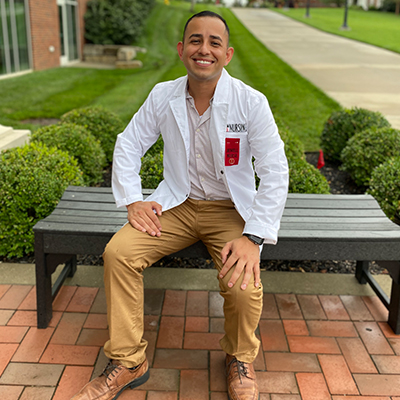 Jewell's accelerated track nursing program helped first-generation college graduate Manny Macias, '21, fulfill his dream of becoming a nurse. He was hired for the intensive care unit at Truman Medical Center. "It's a full circle. I grew up in that area with people who don't have any medical coverage and sometimes wait until they are very sick to seek medical help. To me it was like coming home. I want to be able to serve the community that's given me so much. I have a personal connection with patients and I feel that's where I need to be."
John Zimmerman
Maryville native John Zimmerman, '22, found a home in Kansas City. The business and accounting double major was a leader on the basketball court and achieved the highest GPA of all male student-athletes. John interned at BKD and now works as an audit associate at Deloitte. "Jewell is one of a kind getting you ready for the workforce with real-life projects. We were actually doing the audit work for companies."
Why I Give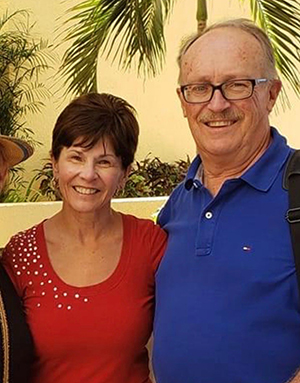 Bill French, '67, and Linda French, '69, declared their intent through an estate gift to establish a faculty development fund supporting faculty research, professional development, continued learning and associated travel.
"I can attest as a former Business Department faculty member to the quality of the Jewell faculty," said Linda. "Providing support for faculty development opportunities will continue to ensure Jewell's ability to recruit and retain talented scholars."