Programs
---
William Jewell is poised to be the indispensable producer of engaged critical thinkers in Greater Kansas City and beyond. We intend to offer a suite of diverse, life-enriching programs that build on Jewell's liberal arts tradition.
Academic Innovations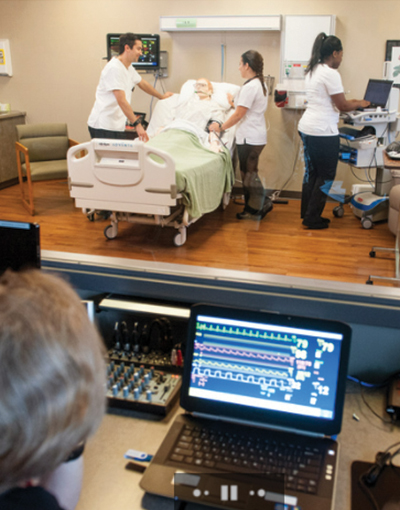 Science, technology, engineering, and mathematics (STEM) are among the high-interest, high-outcome programs at Jewell, and all address a local and national shortage of qualified graduates. Jewell's majors in data science, public relations, musical theatre, and civil engineering, as well as existing programs, fill important needs among employers-both in subject-matter expertise and critical thinking skills. Keeping Jewell and its students relevant in the marketplace requires investments in talented faculty to inspire lifelong learners and resources for academic innovation.
Critical Thinking Initiatives
Two distinctive programs are hallmarks of Jewell's reputation: the Critical Thought and Inquiry Core Curriculum and the Oxbridge Honors Program. Jewell's Core Curriculum is so robust it is offered as the Applied Critical Thought and Inquiry major. Timeless themes - What can we know? What is real? How should we live? - are woven through all disciplines, preparing students to apply questions of responsible, ethical citizenship to contemporary issues.
Celebrating more than 30 years of graduating highly successful students, Jewell's signature Oxbridge Honors Program embodies our approach to education by teaching students to engage in sophisticated interpretation leading to strong analytical and communications skills.
Harriman-Jewell Series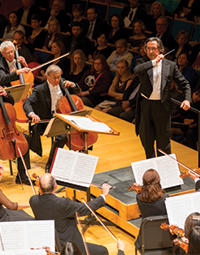 A name synonymous with world-class performances, the Harriman-Jewell Series was created more than 50 years ago by two Jewell professors who believed in the power of the arts to shape thought and inspire creativity. The Series has stayed true to the founders' vision, bringing free cultural experiences to students, and providing master classes with instruction by Series' performers. Harriman-Jewell also is the College's most effective vehicle for community engagement. The Series fills Kansas City's coveted Kauffman Center for the Performing Arts and other fine halls with patrons who share a love for the arts.
Athletics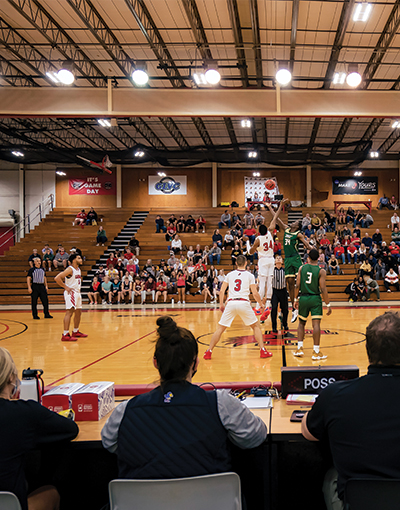 Jewell's longtime values of academic achievement, community service and personal development are also foundational to the NCAA's model of cultivating individuals equipped to deal with challenges on the playing field and beyond. Generations of Jewell student-athletes have benefitted from this philosophy of shaping the "whole person."
The Athletic program has steadily grown in participants and sports offerings, increasing the budgetary commitment for travel, uniforms, equipment and coaching staff. Investing in the student-athlete experience ensures academic growth opportunities are matched by high-level athletic competition.
Why I Give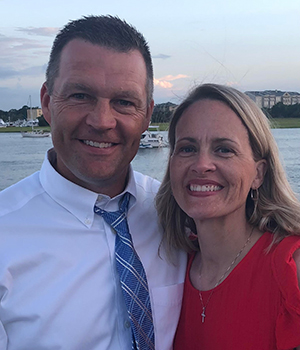 "The financial landscape can always provide uncertainty but supporting Cardinal Athletics is a solid investment in our future. Contributing to Cardinal Athletics is a priority to me because of the investment in the well-rounded and multi-faceted student-athletes they deliver to the world. Athletics at Jewell develops leadership, communication and cooperative skills which aid in personal and professional growth and success. An investment in Jewell student-athletes is an investment in the people who will move our local communities, states and nations in a positive direction."    
-Jill Nagel, '98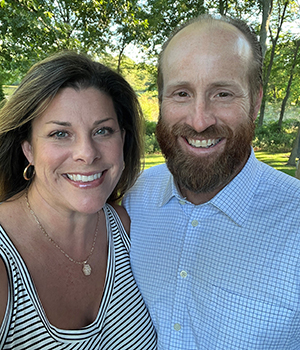 "Deciding to attend Jewell, play basketball for Coach Holley and join KA, may have been one of the best decisions in my life. The lifelong friendships I have created with my teammates, my fraternity brothers and everyone else who attended Jewell has played a significant role in my success professionally and personally. I will always be grateful for the opportunity Coach and William Jewell gave me. For this reason, it is important to me and my wife Keri to give back through Cardinal Athletics so future student athletes thrive."
-Bill Dillingham, '97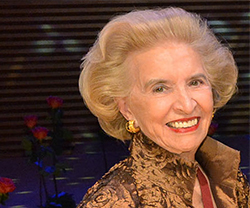 "I've traveled the globe and been to the world's top opera houses and theaters…but I've seen the very best on the Harriman-Jewell Series stages."
-Mrs. Beth Ingram, Harriman-Jewell Series donor